ABOUT US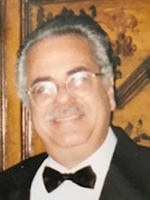 The Warner Fund was founded in 1998 to provide grants to organizations improving the lives of children with disabilities and children in foster care. Our first President, Peter Sherman, was dedicated to identifying and supporting small and/or new programs serving their populations in innovative ways. Peter sought out exceptional people and assisted them in achieving their goals. Under the compassionate leadership of Executive Director Michael Stalonas, who served from 2005 to 2017, we continued to honor this legacy. Our grantees provide children opportunities and experiences which allow them to reach their full potential.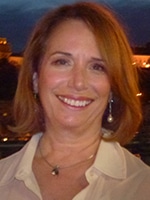 Jo Ann Ferdinand has been a member of the Board of the Fund since it was established by her husband, Peter Sherman, and succeeded him as President upon his death. She earned her BS from Cornell University and her JD from NYU School of Law. She recently retired after 30 years as Judge of the New York State Supreme Court.  Judge Ferdinand was appointed a Judge of the New York City Criminal Court in 1986 and was elevated to the New York State Supreme Court in 1994. She helped establish the Brooklyn Treatment Court, the first drug treatment court in New York City and was instrumental in the expansion of drug courts throughout the state. She held two terms as President of the New York Association of Drug. Treatment Court Professionals, planning numerous conferences and developing policy for courts. around the state.
During Judge Ferdinand's two decades, presiding in BTC, she granted over 6,000 criminal defendants the opportunity to resolve their felony charges by enrolling in court supervised substance abuse treatment and rewarded the more than 3,500 who successfully completed their mandate with the dismissal of all charges. Under her leadership the court expanded to provide alternatives to incarceration for Veterans, young adult marijuana users, and DWI offenders. The court promoted innovative practices in the areas of services for women, persons with mental health and trauma issues, and medication assisted treatment.
At the 2016 National Association of Drug Court Professionals conference Judge Ferdinand was inducted into the Stanley Goldstein Hall of a Fame in recognition of her contributions to changing the lives of thousands of criminal defendants.
EMAIL jferdinand@warnerfund.org TEL (212) 619 2501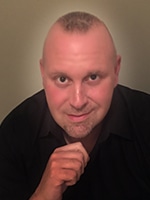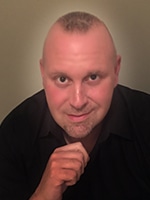 In February of 2017 Joseph Madonia, LCSW-R, CASAC, accepted the position as Executive Director for the Joseph Leroy and Ann C. Warner Fund. Mr Madonia is a graduate of New York University (NYU), a Licensed Clinical Social Worker and a Credentialed Alcohol and Substance Abuse Counselor. From 2003-2016, Mr. Madonia served as the Director of the Brooklyn Treatment Court where he was responsible for the implementation of policy and planning, oversight of clinical operations, management of federal grants, and supervision of staff. He hosted numerous site visits to the court by local, national and international dignitaries and visitors. In this role, he also developed and implemented the Brooklyn Diversion, Veterans, and DWI courts. Mr. Madonia served as the chairperson for Brooklyn Treatment Court's Clinical Advisory Board and the Brooklyn Veterans Stakeholder Board.
He also held several committee memberships including the New York City Drug Treatment Court Regional Work Group, committees for Best Practices on Young Adults and Veterans. In September of 2009 Mr. Madonia was appointed by Governor David Patterson to sit on the New York State Board for Medical Misconduct. Mr. Madonia currently serves as a Clinical Associate Professor at the NYU Silver School of Social Work and as a field instructor for NYU and Columbia University graduate social work programs. He also maintains a part-time private psychotherapy practice in New York City, where he treats adolescents and young adults with substance abuse and mental health disorders.
EMAIL jmadonia@warnerfund.org TEL (646) 751 8795